Step-by-Step Layering Guide for Fall Comfort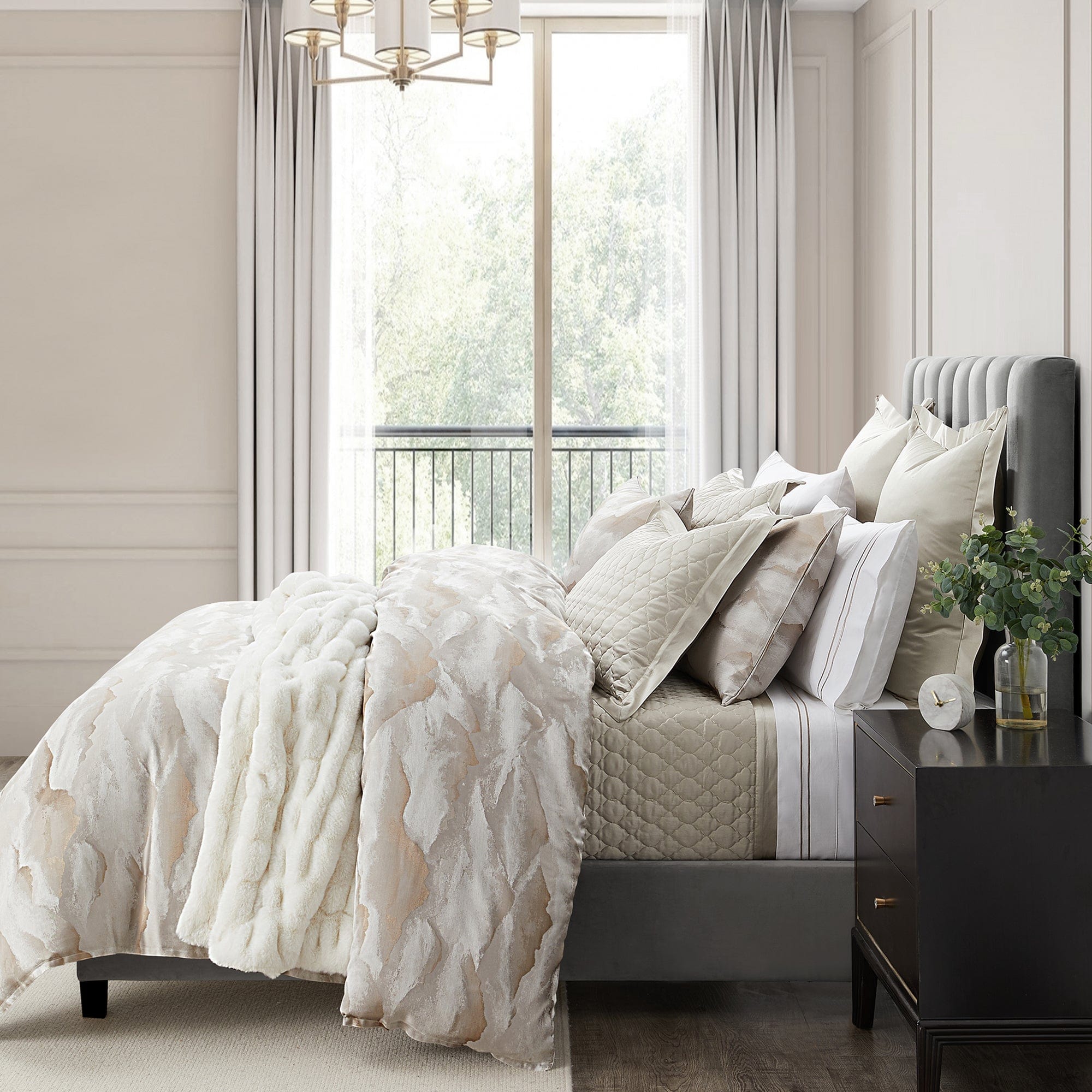 Step-by-Step Layering Guide for Fall Comfort
#1 Start with a Luxurious Sheet Set
Start your bedding layering journey with soft sheets designed to provide a cozy yet breathable base.
#2 Layer on a Warm Comforter or Duvet Cover
Embrace the changing season by layering your bed with comforters that are designed to capture both style and warmth.
#3 Add a Layer of Elegance with a Quilt
Bring a touch of sophistication to your fall bedding ensemble with quilts. These layers add an extra dose of warmth to create a harmonious and inviting bed.
#4 Tailor Comfort for Chilly Nights with Inserts
To achieve the perfect balance between comfort and adjustability, layer in inserts that cater to your personal warmth needs.
#5 Accentuate Elegance with Shams
Elevate your bed's aesthetic appeal with shams. These accents tie your layers together, harmonizing your bed's look and feel.
#6 Infuse Autumnal Flair with Throws & Pillows
The final layer is to create an inviting, stylish haven with textures and patterns that resonate with the season's coziness.